Digital Huskita has been one of Bangladesh's leading digital marketing web design and development agencies over the years. We provide full service in order to help hundreds of our clients make millions of dollars in revenue from their digital business.
With more than 15 years of experience working on this digital platform, we know what exactly our clients need. Understanding their requirements, we provide top-notch service by our experts to build the best-designed websites.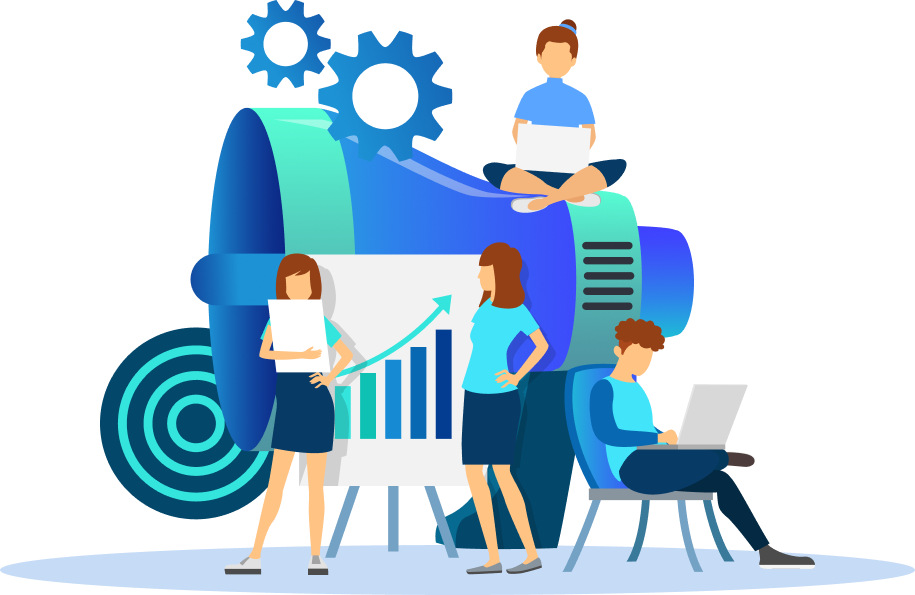 Everyone comes to this digital business platform to make money. And if your visitors do not get your website attractive, you can't reach your goal.
As part of our mission, we aim to provide a service that enables our clients to get the best possible return on their digital investment. Our ingenious panel allows us to deliver web designs, development, and other related services at a high level. Our only goal is to drive more traffic to your website and put your site on the top list on Google.
It is a great honor and a source of pride for us to be recognized as one of the best in the breed by many objective organizations. In markets where every organization needs to increase its visibility and drive demand, we developed the most effective and creative campaigns to do so. Over the past 15+ years, we have partnered with 500+ clients in 50+ industries and completed over 4000+ projects, big and small. Making data-driven decisions to meet your needs better is how we distinguish ourselves in marketing.
Our team is highly motivated, experienced, and full of inventive thinkers. They are the best at what they do. Meet them below:
Book a
Free Consultation

Now?
We are here to answer all your questions and provide you with every detail about digital marketing through our experts.